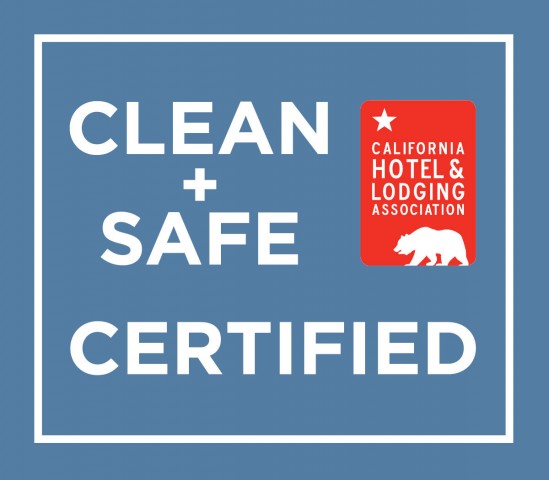 COVID-19 (CORONAVIRUS)
Services AND AMENITIES UPDATE

Due to the ongoing COVID-19 pandemic, there is limited services and amenities available during this time. Please read the following list of amenities provided to help better prepare you for your visit. Services and amenities are subject to change and amended at any given time.
VISITORS: NO outside visitors are permitted onto the hotel property.
PARKING: Valet Service is not available. Self-Parking ONLY.
LE PETIT CAFE: CLOSED for Dine-In . Room Service & Carry Out is Available
- Breakfast Hours: 7 am to 11 am
- Dinner: 5 pm to 9 pm
- CLOSED ON WEEKENDS
HOUSEKEEPING SERVICE: Available for only extended stays of 5 or more nights. Available only every 4th day. Guest must not be present at time of service or must be isolated in a separate room during service
FITNESS CENTER: Limited to 1 person at a time ONLY
BUSINESS CENTER: Limited to 1 person at a time ONLY
POOL & JACUZZI: CLOSED
HAIR SALON: CLOSED
SPA: Open with limited hours and by appointment only
ELEVATORS: Limited to 1 person or party at any given time
We pride ourselves in providing our guest with the upmost service that will complement a pleasant experience. The Beverly Hills Plaza Hotel & Spa is proudly certified in the Clean + Safe Program for enhancing the Hotel's cleaning protocols. We are taking various measures to provide a safe and clean environment for our guests. The enhanced cleaning protocols increase the cleaning and sanitation of all guests rooms and high touch areas that affect guests and employees. We are using EPA approved products that kill the COVID-19 virus. We thank you for your patience as we adjust to these new changes to help improve the quality of life.